Last edit: 30.Nov.2019, 20:18h
Samsung Odyssey Plus in Germany?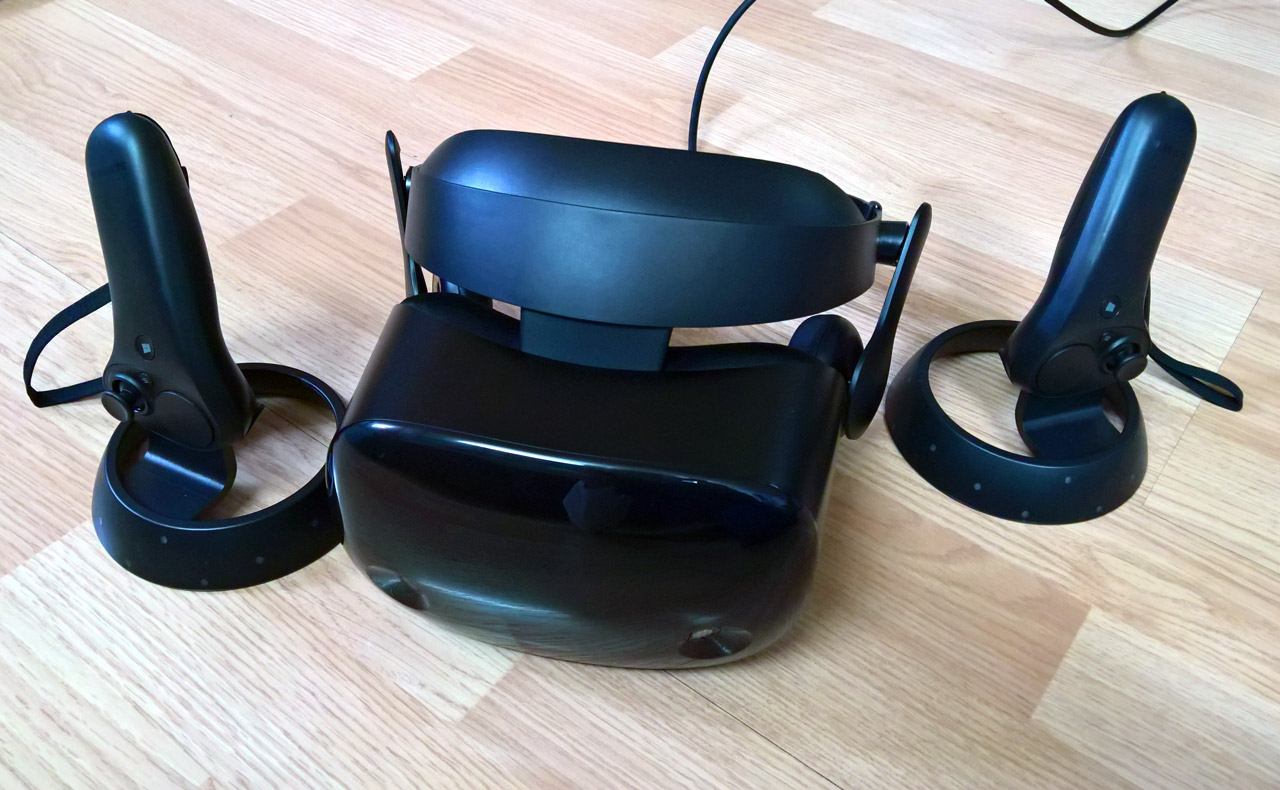 One of the best Windows Mixed Reality headsets (besides the much more expensive HP Reverb) is unfortunately not officially available in Germany.
At the moment it is relatively cheap to buy it in the USA and so I took a look at it and decided to buy it there. Meanwhile it has become very easy howl Amazon US sends this product to Germany. It used to be much more problematic when you had to order a kind of trustee service to buy it and then have it shipped and then have to deal with customs - but Amazon handles that for you.
They calculate the expected customs duties and then ship the corresponding product for the converted price + customs duties in euros within just a few days. And we speak in my case of 2.5 days delivery time... very, very fast.
I have now knocked down the current BlackFriday/Weekend prices and bought the headset for a fabulous 229 dollars + tax + customs. It came to about 300 Euro. That's more than worth the headset. Here is the link, but it might be up again.
Unfortunately my Dell Visor, which I still think is a good headset, has a borrowed hinge and therefore wobbles too much. It can be glued or, as my solution was, fastened with Velcro, but all this has disadvantages like the noise of a live Velcro, etc.
The Samsung Odysee Plus is also equipped with an AMOLED display, a slightly better resolution, good headphones directly on the headset, a physical interpupillary distance adjustment wheel and the new coating against the step effect.
And what can you say: Especially the step effect, which is completely removed for me by the new coating, is outstandingly good and makes the experience even better. Some people think the controllers would also be better... I don't think so. They are equally good and I can work equally well with both variants. Sometimes maybe even a little better with the Dell Visor, because they are more "pronaunzierter" in the hand, if you know what I mean. (they are more angular, but not unpleasantly more angular and you know better how to grip them and where to grip them). Also nice: Bluetooth is already integrated in the headset... if you didn't buy it from Dell and didn't have a motherboard or laptop with the corresponding functionality, it could be annoying because you had to go to the store again and it's certainly no mistake that the receiver is close to the controllers - but that's a trifle.
So if you want to, you should take a look to see if a VR headset would be suitable for you at this price. Otherwise you won't get similarly good headsets at such a low price, because you'd have to go for something like the HP Reverb or the Valve Index, which cost at least twice as much.