Last edit: 02.Dec.2019, 19:30h
The 3We Advent Calendar 2019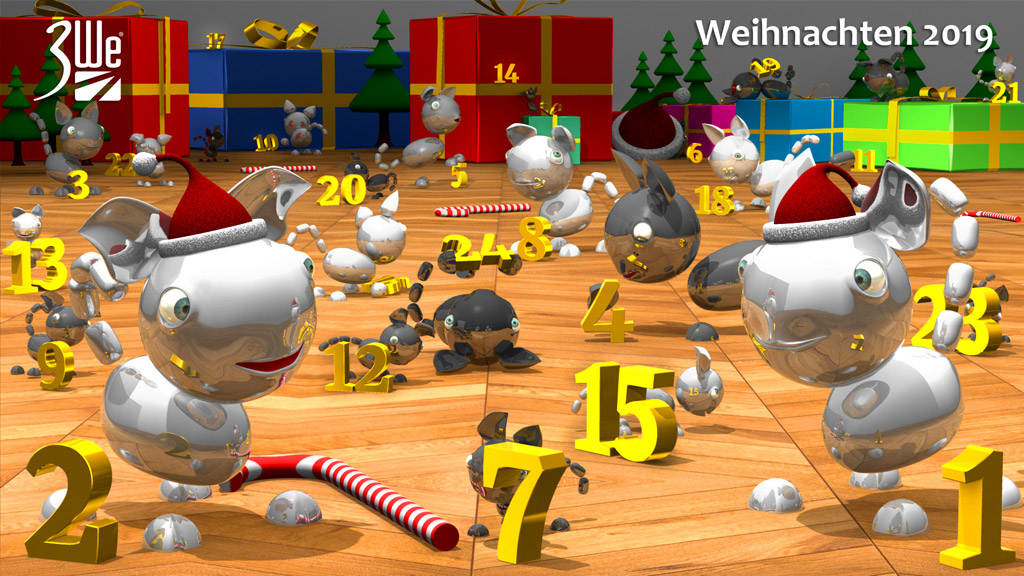 Every year at 3We there is a new advent calendar with funny, thoughtful or simply well-done video clips and commercials from all over the world. As always was created like every year since 2009 Hash Animation:Master and web technologies.
If you want to switch off some nice minutes per day, you should definitely stop by:
https://advent.3we.de
Have fun and don't forget to leave a greeting for the little cats :).