Last edit: 07.Sep.2015, 18:30h
Animation:Master Insect Contest
Today the winners of the Hash Animation:Master Contest "Insect" 2015 were announced. This has happend in a very interesting video in a close to the Academy Awards-like way.
I could receive the 1th place in the online voting but many other entries are more than worthy too so have a look at the great video below to see what I am talking about here.
There are interviews with the winners, additional images, a fun to watch lottery draw and much more. Just very well done :).
Thank you again Robert Holmén for such a great show there :).
Have fun watching it!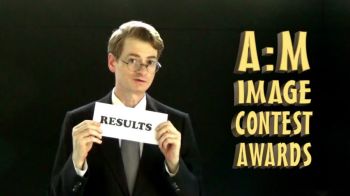 Important information

To activate the external services, you have to click on the button. Please be aware, that after you clicked, data will be sent to the given, external website (here YouTube).

Please click to active... Open extern