Last edit: 26. May. 2022, 15:02h
Sailfish OS: Sony Xperia 10 III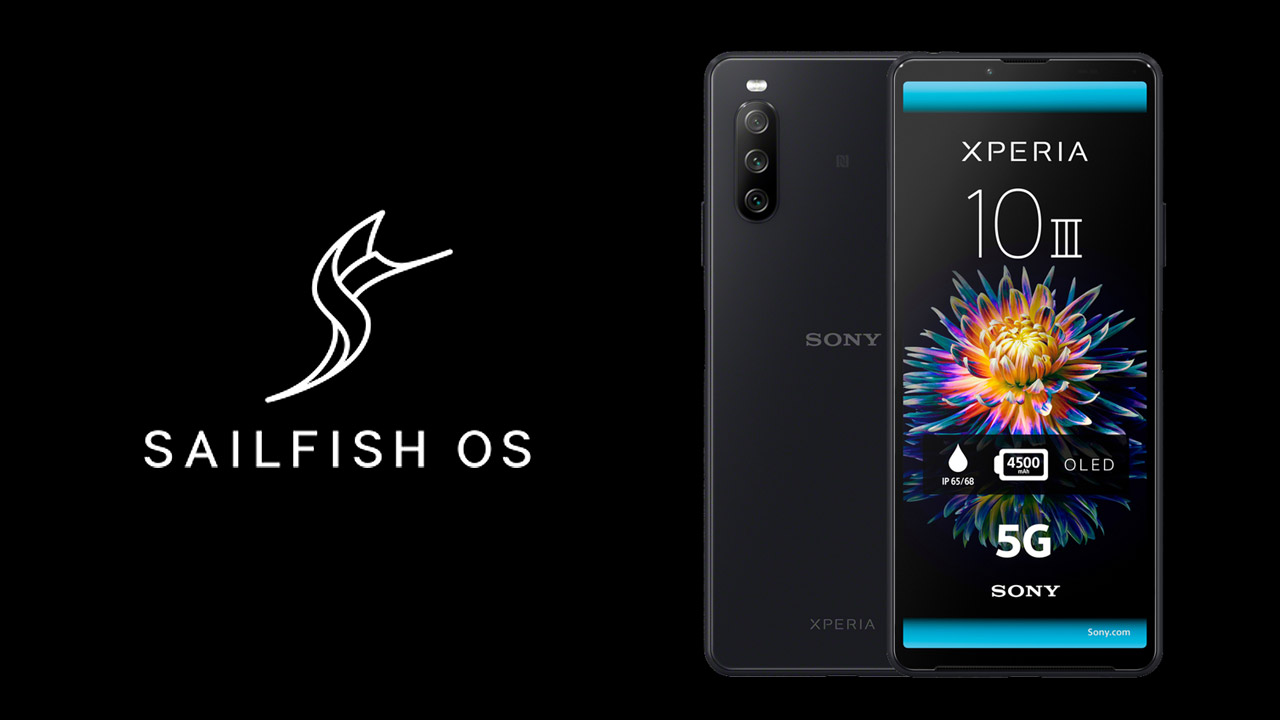 At the moment, you are just too spoiled when it comes to smartphone hardware for open operating systems, because now the Sony Xperia 10 III is also available with official SailfishOS support. Official support means that you now also get the one-time paid variant with Alien Dalvik support (which means running Android/APK apps) as well as predictive text and Microsoft Exchange support from Jolla in addition to the free variant.
Here, SFOS seems to have been particularly well adapted for the Sony Xperia 10 III, as the performance is considerably better than that of the Sony Xperia 10 II (which I would already consider well adapted myself), at least according to the official blog post.
This picture clearly shows the performance gains: This is not a graphics bug but a frame-time display on the smartphone. The green lines are particularly short frame times, while red, longer lines represent long frame times. A red line can be seen as a micro jerk (i.e. a short hang of the display), while green indicates such fast frame rates that they cannot be seen or are superior to the screen's capabilities.

Raine Mäkeläinen, Jolla Inc, 5/17/22, https://blog.jolla.com/xperia-10-iii/
Additionally, two benchmarks are listed that show very impressive comparison rates between the predecessor and the Xperia 10 III with SFOS:
"...on the browser, the Octane 2.0 benchmark jumps from 6696 on the Xperia 10 II to a whopping 15925 on the Xperia 10 III. Jetstream2 similarly leaps from 19.046 up to 36.622." - Raine Mäkeläinen, Jolla Inc, 5/17/22, https://blog.jolla.com/xperia-10-iii/
That corresponds to an approximate doubling in both benchmarks. This can hardly only be due to the improved hardware, but Jolla's hardware adaptation team has apparently done a great job here.
The second, very important innovation: Voice Over LTE / VoLTE: This makes it possible to transmit phone calls via the SIM card using 4G / LTE and thus improve the voice quality considerably. This could also be backported for the Xperia 10 II soon, but is currently still in beta for the Xperia 10 III.
And for me the last, amazing point: The battery life is supposed to be improved by up to 58% for a comparable size of the smartphone due to a larger battery and the better hardware adaptation.
There are actually hardly any downsides, except that some hardware support still has to be added. This includes the support of the 2 secondary cameras (currently, you can only use the main camera and the selfie camera. However, this should be added in the next few weeks and was already the case when the Xperia 10 II was released, but it offers full support today).
The most important hardware features of the Sony Xperia 10 III:
Feature


value


Dimension


154 × 68 × 8.3 mm


Display


6" (15.2 cm) OLED display in 21:9 format with 2520 x 1080 px and 60 Hz


Camera


12 MP, F1.8, 27mm focal length
8 MP, F2.4, 54mm focal length
8 MP, F2.2, 16mm focal length
Selfi: 8 MP, F2.0, 78° angle of view


CPU / GPU


Qualcomm® Snapdragon™ 690 with 5G


RAM


6 GB


Battery


4,500 mAH

More hardware details can be found here:
https://www.sony.de/electronics/smartphones/xperia-10m3/specifications
All together this looks excellent and is a very good, if not the best option to get into Sailfish OS.
If you'd like, you can watch the matching video on my YouTube channel here: